Welcome back to another exciting session of Mock Newbery at Eva Perry Library! We have meetings scheduled through August as of now, but I'll be updating our meeting schedule for the fall session as the summer progresses.
We had a lively introductory meeting and some new faces who are excited to read some upcoming middle grade books! Speaking of, here are the books are members reviewed and rated this week:
Dealing in Dreams by Lilliam Rivera
"Nalah runs the best crew in Mega City, a female-dominated city in a post-apocalyptic world. Nalah wants to get her crew off of the streets and into the famed towers. This book asks the question, "What is home?" I enjoyed Dealing in Dreams very much."
-Eleven
Extraordinary Birds by Sandy Stark-McGinnis
"In this tale of feathers, December, an ordinary girl, is obsessed with birds. She has an odd scar on her back, which she believes is where her wings once came through and will again. She believes her mom is waiting in the sky for December to find her wings. December is moved to a new foster home with this woman, Eleanor. There's something about Eleanor that's different from the other. Can she find her wings, or will Eleanor be the calling of home that December has never had?"
-Emma
Finding Orion by John David Anderson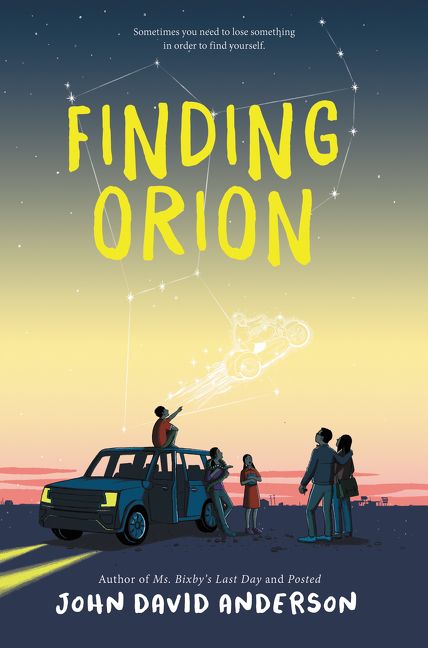 "Orion Kwirk, or Rion as everybody calls him, thinks his family is weird. His father makes a living off making odd flavored jelly beans and his mom works at a planetarium and is obsessed with space. When his life is starting to seem normal, a singing clown comes to tell Orion, his two sisters and his parents that their grandfather, Papa Kwirk, has died. At the funeral in his father's hometown, Orion and his two sisters, Lyra and Cass, and his parents discover that their grandfather isn't in the coffin like he should be. Papa Kwirk has set up a game through his father's childhood. This just might be what the Kwirk family needs to come together again and find out just what it means to be a Kwirk."
-Emma
Sorry Not Sorry by Jaime Reed
"Janelle and Alyssa were friends in middle school. But now, they are rivals. Suddenly, Alyssa, who has type-1 diabetes, health declines, and her kidneys begin to fail. Janelle is the only one who can save her. This book explores themes of friendship, and I enjoyed reading it."
-Eleven
Our next meeting will be May 31st, but we have limited space, so please send an email to Liz Ayscue, our coordinator, at elizabeth.ayscue@wakegov.com before dropping by. See you next time and happy reading!