Hello all! We had a fun meeting this past Friday. Everyone has been reading some awesome books! See our reviews below
The Simple Art of Flying by Cory Leonardo
"Alastair and Aggie are siblings, but they're also African Grey Parrots, and they're stuck in a pet shop. Alastair likes writing poems in his spare time. Pete, the owner of the pet shop, hates these parrots and breaks Alastair's wing when Alastair bit him. Alastair wants to escape with his sister to a made up paradise. But Fritz, a part-time worker for Pete, buys Aggie, and an elderly lady, Albertina Plopky, or Bertie, buys Alastair. Alastair's plans are ruined now, what can he possibly do to get back to his sister now?"
-Emma M.
Let's Go Swimming on Doomsday by Natalie C. Anderson
"A book of great mystery, adventure and sadness. A great read for asping 'emotionalists'"
-Mana P.
Just Jaime by Terri Libenson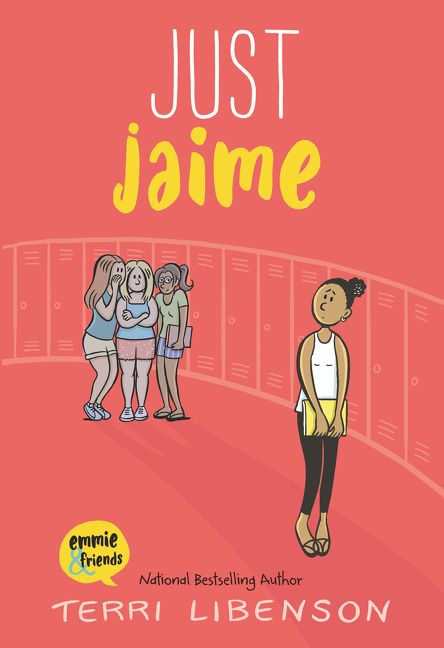 "This book was about a seventh grader and her problems and how she is trying to solve them on her last day of school. this book switched perspective between Jaime and her friend named Maya."
-Kaavya V.
Sal and Gabi Break The Universe by Carlos Hernandez
"I would definitely nominate this book for a Newbery award. I love the idea of a multiverse and that it can be used for the greater good. enemies become friends and the hardships of life are explored. The humor is great too, and I learned a lot about Cuban culture."
-Eleven
Glitch by Sarah Graley
"This book is an action packed adventure full of fun. Izzy is a great protagonist who learns from her mistakes. The concept of a video game adventure like this. I would definitely recommend this book to my friends."
-Eleven
Secrets of a Fangirl by Erin Dionne
"Sarah Anne is a girl who is torn between two sides of herself: her geeky side, and her popular girl side. She can't decide who she wants to be. In the end, she chooses and figures out who she wants to be. I would recommend this book."
-Eleven
We also played another rousing game of Story Cubes and Literary Hangman!
Sound like fun? Join us for our FINAL meeting before summer on March 29th at 4pm at the Eva Perry Regional Library. We'd love to see you there!
For more information, email: elizabeth.ayscue@wakegov.com